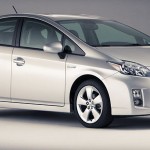 Hybrid cars are becoming more and more popular as people eventually realize the importance of leading sustainable lifestyles. Hybrid cars may be good for protecting the environment, but are they friendly with the consumer's budget as well? To help you better understand; let's start with the basics.
Hybrid Cars: Overview
Hybrid cars use two or more distinct sources of power to move the vehicle. Usually, these cars refer to the hybrid electric vehicles which combine one or more electric motors with the internal combustion engine.
Because of the increasing prices in fuels plus the pollution that conventional cars emit, the motor industry had developed the hybrid car to address environmental concerns. The unique advantages of hybrid cars have brought this innovation to a market now recognizing them as the "car of the era." There are a lot of hybrid cars available in the world today and most car manufacturers have announced their plans to begin producing their own versions.
Continue reading →