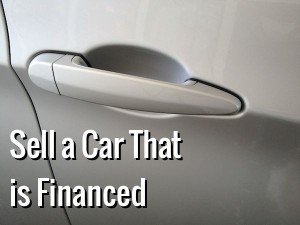 If you have a car you want to sell that still has a loan on it, then you may very well be able to still sell it. There are ways to sell your car even when it has a lien. Even though the options are limited, it's still possible.
Are you having trouble deciding whether to sell your car because you still owe money on it? There are a few things you can try and choices you have.
How to Privately Sell a Car That is Financed
A lot of people think that Carmax is a good and easy way to sell your car because they are all over the nation, and can give you fairly good terms when you want to sell your car. When you have the problem that you owe more than the car is worth however, the choices are not so easy, and it might be worth it to keep your car a little longer to find the best deal.
A dealer is probably the best option in that case. You can still sell it outright, but you will owe something on the balance.
Some people think this is a better option than trading for another car that you still owe more money on. It really depends on how comfortable you are with owing money on your car. Most people buy their cars with the debt still outstanding on their old car, and the dealer would make you what is called a 'rollover' loan.
You may find a private buyer at Carmax, and in such a case the company will pay your lien-holder and the individual can buy the car from Carmax. But this depends again on whether you owe more than the car is worth.
Selling it With a Loan
It's easier to sell a car after you have paid it off. But under some conditions it may be necessary to sell it while you still owe some money on it.
It looks as if the best way to solve such a conundrum is to open an escrow account so that the buyer's money will be safe, while the owner can sell the car to the bank or lender in order to pay off the loan. This isn't quite so simple as it seems.
A Turn Off for Buyers?
It may turn potential buyers off if they find out that there's an outstanding loan on the car. It means they're going to have to jump through some hoops with you in order to close the sale and get the clear title transferred to them.
Other buyers may see it as an opportunity to get a lower price. They'll gladly jump through the necessary hoops with you but they'll want a lower price to pay for the car. Maybe it's not a big deal – just know that they may ask for a lower price since there's a loan out still.
Try to Pay it Off
If it all possible, try to pay of the car first. If you can maybe borrow money from someone or use some other money, then it might be a good choice to first pay it off. In doing so, you'll attract more buyers for it and that means you can get a better price and sell it more quickly.
Then, once you have your successful sale, pay back the money that you borrowed to pay off the car. You'll then be a bit ahead financially than if you tried to sell a car with a loan and had buyers talk you down in price because of the loan being there on the vehicle.
Other Options You May Have
One of the easier methods however, is to get the book value of your car and once you have found a prospective buyer, you can both sign a bill of sale, with the stipulation that the new owner will pay the outstanding bill or pay you until the balance is paid. In this event you must keep copies of all transactions so that there will be no question of who is paying what.
One more way to make the transaction is to find a private party that wants your car, and make an appointment with your lender. Then you both go to the lender or bank at the same time and have them help you with the paper work.
Your current lender is really the first place you should start however because they get asked questions like this all the time. When you do this through your local lending institution, they are happier as well. Before you start to sell the car, find out it's worth, and check out all the options you have including searching the Internet. You may find it easier than you thought.
One more option to yet think about is to just wait and not sell the vehicle now. If you can pay it off in 6 months, then do you best to do that instead. Sometimes the best thing to do financially is to just wait and not make a move.
More Advice on Selling a Car With a Loan
The Sale of the Vehicle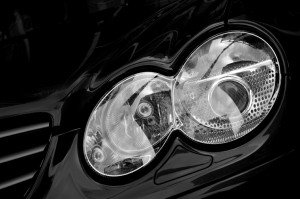 If there's a loan on it or not, remember all the other things you need to do to have a successful sale. You should clean the car, get some things fixed, take good photographs, write good ads, advertise the car both offline and online and then take the calls that come in and answer questions. Doing all these things will help you get more money for your vehicle.
You'll have to put some effort in if you want to make some money or make enough money on the sale to pay off the loan and be free of that burden.
Conclusion
Again, it's trick to sell a car when there's money still owed on it because it's not technically your property to sell. The bank or lender still legally owns all or part of it. In order to transfer the title of the vehicle to another person, the title must be clear – which means there can be no other lien holders, or in other words, no loan out on the car. It must be free and clear to sell it.
Here's another great article we have here about this topic, which I invite you to read:
How to Sell a Car Privately When it is Financed
You'll find more information and great tips there.
If you find this website helpful, please like it on Facebook, share the articles and bookmark it. If you have a question, then post it below in the comments section and we'll do our best to answer it or maybe someone else visiting the website can answer it, too.