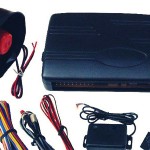 Needless to say, your automobile is a big part of your daily routine. Anything out of walking distance summons the use of your vehicular partner and it offers you journeys and transportation at your will. It is important that these useful and expensive items stay safe and secure; you certainly don't need it stolen from you. That's why it is important to take care and consideration when selecting the best possible car alarm for your prized automobile.
Below are listed various different ways to assure that your vehicle is a safe one, equipped with the best possible apparatus to keep it securely under your possession:
Know your Car: It's important to fully grasp and understand the needs of your SUV and what alarm system it might require. Write down some of the specific amenities you are looking for in your potential car alarm, including features that could be a deal breaker. Be responsible;  however, don't simply rush into tools and luxuries you simply don't need.
Seek out Help: Once you've ironed out exactly what it is you are looking for, the next step is to seek the assistance of people who can deliver. Check out some local reputable dealers and discover which alarm types match the specifications you pre-determined desires. You'll also want to take note of installation fees or any other sort of charges that are associated with alarms and brands. Try using the Internet was a resource for finding out information about individual alarms and how they can fit your needs.
Know About the Combo: Nowadays, car alarm technology offers a number of options never seen before, but all beneficial for you and your search for the perfect solution. The combo alarm system, for instance, has provided for multiple communicative outlets to accompany the simplistic detection mechanism of the past. Understand the innovative nature of the car alarm, where it's heading, and what new concept appeals to you the most when shopping. Continue reading →