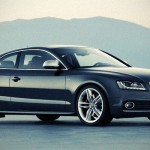 Lots of people agree that car leasing is the more attractive option when you need to get a new car… but are they wrong?
There are certainly advantages to car leasing – but only if you don't get sucked into a car dealer scam in the process… and the truth is: a lot of people get a crummy deal.
Leasing regulation does not require as much disclosure as buying a vehicle. This has opened the door for a lot of shady car dealers to work on your pocketbook and take you for all that you've got.
Take a good look at the common car leasing scams and make sure you protect yourself.
Ridiculously low interest rates:
Some dealers quote a lower interest rate than what you'll actually be paying. They do this by either purposefully quoting the "money factor" as the interest rate or calculating the loan without amortizing some closing fees, like the security deposit, into the loan lease. Continue reading →