How to Take Good Car Photos
It's all about advertising sometimes, isn't it? You're going to need some great photos of your car in order to sell it online or offline. Don't worry, it's not too difficult to do.
Here are some great tips to help you take good photos of your car that you're going to sell in order to help you get more interest in your vehicle and hopefully to help it sell faster. I will go over where to take photos, how to take care of lighting, what equipment you need and what angles to use so that the photos of your car do all the selling for you!

Prep the Car
This goes without saying but what the heck… if you haven't done it yet, clean and wash your car. Get it detailed or detail it yourself. You need your car looking its best for when people see it anyway, so you should get it ready now so that you have excellent photos.
What Kind of Camera to Use
With cameras, the better lenses they have, the better they will be. Camera today are digital, so the components inside have to be good, too. The cool thing is that a lot of basic cameras today take some really great photos. Most have automatic settings and do a lot of the work for you. I have an iPhone 4s and it takes some amazing pictures sometimes. Just find the best camera you can and use it. Use one you have or maybe borrow one from a friend. Try to do better than a cell phone camera if at all possible.
I have 3 cameras: an iPhone 4s, a Canon Powershot A530 and a Canon EOS Rebel XS (digital SLR). My best camera is obviously the Canon digital SLR but for pictures of a car, any one of these cameras would do. In fact, I shot the video for one car I sold just using the iPhone. It did a nice job.
It's All About Location, Location, Location!
You want to find a place that makes your car look good. It has to be somewhere without a lot of people (you don't really want people in the shot) and it has to be a place you have access to. Some good locations I've found are:
Local county parks
Buildings downtown
Business parks
Next to a river, lake or ocean
The ideal place to shoot pictures of a car would inside, in a studio where you have perfect lighting and a variety of backgrounds to choose from. Most people don't have access to that, however. You'll have to do the best you can with what you have access to but just take a drive around and you'll find some nice places.
Here are three that I took. Notice the background and areas that I chose:
This was taken in October, so the trees were losing leaves but I did the best I could. The car still ended up looking nice because it was sitting on the grass, which you don't see too often.
In this shot, the car is on a nice looking road, which is still pretty new. It's kind of a nice business park, so the trees and grass in the background were kept up well.
I took this one at the State Capitol Building in Madison, WI. The shots here were good because it kind of looks like the car is in a VIP area or something. It was actually easy to get to and I just drove it up, kept it running and took some pictures. It took less than 5 minutes.
Background
Be mindful of what is in the background of your photos. You can be concentrating on the foreground area so much that you might miss something distracting sitting there in the background.
Make sure there's also no clutter in the background or foreground – or even inside the car. Remove all your personal stuff from it… you're not selling that stuff, right? It'll just look junky with those things in it.
Good Lighting – Where is the Sun?
You definitely want good lighting. The best results you'll get will be when the sun is behind you. Cloudy days are nice because you get some good, nice, even lighting but the sun adds brightness to everything, which looks good, too. Ideally, you'd want a partly cloudy day and you'd take pictures when there's a cloud over the car, blocking the sun but still some blue sky in the background.
I hardly ever use a flash. It makes everything look flat unless you have a 3-point lighting system (or better) set up. With just one light source (the flash on your camera), you lose depth. I would suggest going without the flash. You eliminate some glare this way, too.
Look at the settings on your camera and make sure they're set to outdoor photos. Get to know your camera for sure.
Take lots of pictures if you're shooting digitally (I don't know of anyone who isn't now) because you can always delete the ones you don't like. Remember to view the photos you've taken so that you can right away retake photos that did not turn out right.
Remember to hold the camera still, too. This way, your photos won't be blurry. Using a tripod is a great idea. They're actually relatively cheap – you can get a decent one for $20 and then you'll have one to always use in the future.
Framing
Framing is super important. You really don't want to put the car right, smack in the middle of the photo. You want it taking up 2/3rds of the photo… imagine splitting the area you're shooting into three sections. You want the car taking up two of them almost completely and then have it less in the last third section. Doing this will draw people into the photo!
One more thing… and I can almost say this is obvious but I've done it a number of times, so I know it's an easy thing to mess up – make sure the entire car is in the photo when you're taking photos of the entire car. You don't want the rear bumper cut off or the front cut off. Take steps back and forward to try different things.
Angles, Angles, Angles!
Try all kinds of angles. My favorite angle is from down low. This is where children are and how they view the world and it's actually amazing to look at things from that angle sometimes. Things look so big and grandiose.
With each shot you take, shoot it from up high, medium and from down low. This way, you'll have plenty of pictures to choose from.
I prefer taking a picture from down low. It makes the subject of the photo (your car) look bigger. I think this is why children seem so amazed sometimes – everything from a low angle looks really grand. It's a neat, little photography trick that you should definitely consider as you take photos.
To prove my point, here are two photos – one from normal (standing) height and then one from a low angle:
The second one is from a lower angle and the car just looks bigger and better, right?
Another Tip – Turning the Wheels
Here's a tip that you might not think about when you're shooting but might realize later once you get home and look at your photos – which way the wheels are facing. You want them pointed so that you can see the wheel as you take the photo… or aiming toward you, not away. The photo above has the wheels facing the wrong way. Here's one where you can see them better: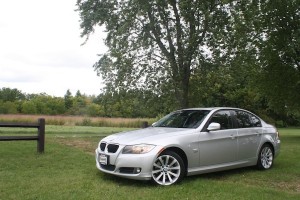 What to Take Pictures of – Your Shot List
You basically want to cover the entire car with the photos that you take. Here's a shot list that I use when I go out to take pictures:
Front – all angles
Read – all angles
Tires – one good picture of each tire. Show the tread on the tires and condition of the wheels.
Interior

Driver's door open, getting into the car.
Dashboard – farther back.
Dashboard – closer up.
Dashboard – odometer.
Center console and shifter.
Stereo
Dashboard – from front passenger side.
Back seats – from front passenger side.
Sunroof

Trunk area.
Under the hood.
Front grille area.
Front with the lights on – all lights.
Front with the lights on – just parking lights.
Rear with the lights on.
Did I miss anything? That should be the whole car. If your car has any upgrades or anything special, show it. Do another scan around the car, looking through the lens and see if you can take any extra pictures.
Proof Your Photos as You Shoot
As you're taking photos of your car, it's important to remember to look at them and make sure they're good before you end your photo session. Look over the photos in the camera and make sure they don't look blurry or that there's something on the lens or that you have the settings wrong on the camera – stuff like that. If possible, bring a laptop computer with you or a tablet which lets you view the photos on a bigger screen. This way, you can proof them good and know if you need to retake any photos.
Once you get home and look at them, it's too late – you might have to go out and shoot again. Try to avoid that.
Preparing Your Photos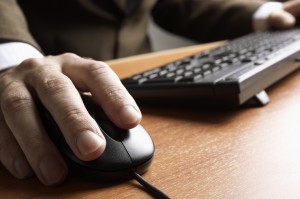 You're home now and you're looking at the photos you took on your computer. Next, you'll want to choose the best ones and then maybe do a little formatting of them. To format photos, you'll need some image editing software. Something like Photoshop is what the professionals use. There's a free one called Gimp that's comparable to Photoshop. Your computer might have Microsoft Photo Editor (Windows) or Preview (Mac) installed on it, which should work fine.
With the ones I want to use, I usually size them down to be 800 pixels wide. This way, they're easy enough to upload onto used car listing websites. An image that's 800 pixels wide is going to be plenty big on a computer monitor and show enough detail about the car.
As you're resizing them, check the sharpness and adjust that. Don't use it too much but just a little so that the photos look nice and clear. Don't play with the colors or other settings too much unless you really need to correct something. Too many filters or changes to the image won't make the car look like how it really is. This is one place you definitely do not want to use Instagram.
Conclusion
You should now have a nice set of photos to use to advertise your vehicle. It wasn't too difficult, really. You just needed to know which pictures you needed to take, where to take them, how to take them (lighting, angles) and then you re-sized them and got them ready to use. Pretty simple, right?
If you think I missed any important tips for taking good photos of a car, please leave them below. If you could also share this article with your friends, that would be great, too.