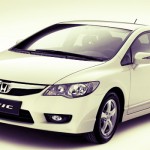 When looking at any invention, method plan, or anything for that matter—it's imperative to weigh the pros and the cons. When it comes to hybrid cars, it is of course no different. If you ask the companies who manufacture these products, they certainly emphasize the pros, making their product seem like a divine invention you cannot be without. In this article I will separate fact from fiction, benefit from drawback—and show you the whole scale picture of what it means to own a hybrid.
For starters, what exactly is a hybrid car?
Essentially, it is nothing but a fuel efficient automobile with dual motors, an electric motor and a gasoline powered alternative. It also sports a specially engineered system that captures brake energy and transfers it towards the battery to keep it charged at all times.
So why go hybrid?
It's a combination of two vehicular concepts, so why not go to one of the two? Why not drive a purely gasoline or electric powered car? If you think about it through principle, having two motors makes your system more vulnerable to a breakdown. The same concept exists in any other sort of transportation vehicle—the more motors or engines, the less reliable they can collectively be. Continue reading →