What is the Best Way to Sell Your Car on Craig's List?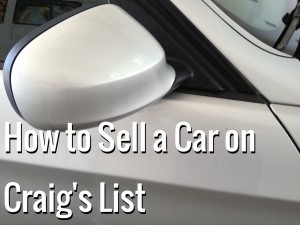 You've made up your mind to put your car up for sale. Good. The next thing you're thinking about is how to go about selling it and what you have to do to get the most for it and sell it quickly. This article will go over how to sell a car on Craig's List since selling it there is free and can get you some really good results.
Things to Watch Out For
Before we go into the steps and what to do, you want to think about safety. Be smart about selling your car. You're not a dealer with a lot and security cameras and a lot of people around. You're on your own. Here are some tips to how to sell a car on Craig's List safely:
Have someone else around. They should be outside with you. They can be sitting in a chair nearby or whatever. Just have another adult around.
Have your cell phone with you. Keep it on you. Don't put it down anywhere. You may need it.
Do not let someone in your home. Conduct all the business outside. They might be trying to see what items you have in your house (and not really trying to buy your car).
Better yet, don't conduct the sale at your home. Go to a mall parking lot or store parking lot or somewhere public where you're not taking up valuable parking spots. Still have someone else with you.
Do not let the buyer take the car out on their own – go with them. Again, have your cell phone with you. Bring the other person with you, too. You can also use this time to talk with the potential buyer more about the car and answer any questions that might come up.
Get a copy of their driver's license. Anyone that's not criminal shouldn't mind this. If you don't have a photocopier at home, use your cell phone camera to take a picture of their license. Make sure it's them.
Now that we got the potentially ugly side of this out of the way (or the majority of it), let's discuss how to create your ad effectively so that you can sell your vehicle.
Sell Your Car Quickly on Craig's List
It's possible to list your vehicle at 11:00 am and have cash in your pocket by 3 pm if you do it right!
Get the Car Ready
First, get the car ready. Make sure it's looking it's best. Don't spend the whole day cleaning it but do a very thorough job. The buyer is going to come by and try to imagine themselves in the car, so give it a good detail cleaning. Shine it up and put in an air freshener that's not too strong.
Choose the Perfect Selling Price
Second, choose a good selling price. Research what used cars like yours are going for using online tools. Check on eBay what recent cars like yours have sold for. Search on Craig's List for other cars like yours.
Now add maybe $500 and then subtract $5 to come up with a good selling price.
For example, you want to sell your car for $5000. You should end up selling it for $5495. That's an attractive price and you've built in some wiggle room for the buyer to negotiate.
If the car needs some work done, go and get an estimate for it and then have that estimate ready to show to interested buyers if they ask. This will help take some of the "unknowns" out of the price and you'll be showing that you know about the work that needs to be done and that you've factored that into your price.
Your Papers
Third, get all the paperwork ready. Get the title in order. Know what the laws are in your state regarding selling a vehicle privately and what you need to do. Prepare a bill of sale document.
Vehicle History Report
Fourth, consider getting a vehicle history report like CARFAX to give to the buyers that come by. Also do a write up of all the features of the vehicle and include information like the year, mileage, when you bought it, etc. Print this up and hand one to the buyers that come by. It'll show that you know a lot about the vehicle.
Pictures for your Craig's List Ad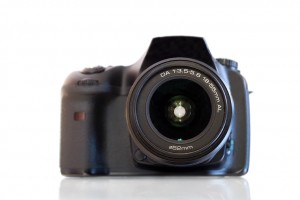 Fifth, take some good pictures of the car. I mean good ones. Shine it up and take it to a nice place that'll make the car look good. Take a lot of pictures. You can throw out / delete the bad ones.
Write Your Ad Copy (Text)
Lastly, prepare a good little write up about the car. State the basic information like on your information sheet but also say why you're selling it. People will wonder, so address that issue head on. List what was recently repaired on it. People will also want a safe car, so this means they will want to know what shape the tires, brakes and steering are in. Explain that.
It's best to just be honest about what shape the car is in. If people show up with expectations that are too high because your ad wasn't truthful, it's going to make the sale much more difficult to get. Set the right expectations by being truthful. It'll save you headaches.
Show the Vehicle
The best way to have a safe sale is to meet at a public place like a local park or a parking lot of a store or shopping mall. Don't do it at your house. You don't want people scoping out your house to see what's inside. Choose a time and place and then have everyone meet there.
When the buyer wants to test drive the vehicle, go with them. You should sit in the passenger's seat. Make sure they stay on the main roads and highways where there are other cars and people around.
I like to see their driver's license before we go on the test drive. Take a picture of it with your phone and even email it to someone if there's nobody with you. That way, someone knows who you are with.
Haggle on the Price
It's best to give a little with your price to help the buyer feel like they got a good deal. This is why you marked the price up about $500 so that it can come down a little. Know your absolute bottom line price and don't go to that price too quickly.
Do the Paperwork
Next, fill out the vehicle title or do whatever paperwork is necessary to transfer the ownership of the vehicle to the new owner. Only do this once you've accepted payment. The payment should be cash – that's the best way to do it.
Conclusion
If you prepare and then follow the steps and tips here, you should have a Craig's List car sale that goes well. Remember to be safe. Trust what your gut is telling you as you meet people and show the car. Don't seem too desperate to sell the car either. People can spot that. Use the best pictures you have and take time writing up the description.
Don't forget to put your phone number on the ad. What I do is get a Google Voice phone number that forwards to my cell phone or else to voice mail. I then call people back right away.
We have a lot more great articles here on this website about how to sell a used car, about how to take photos, the Bill of Sale document and more. Continue to browse this website and find more great tips so that you sell your car quickly and for the best price.
If you liked this article about how to sell a car on Craig's List, then please share it and tell others about it. If you have any questions or thoughts, please leave them in the comments area and we'll do our best to answer your question.