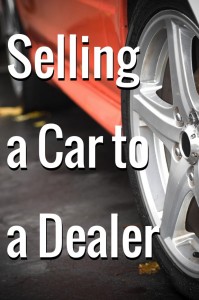 One thought you might have is that instead of trying to sell your car on your own privately, it would be easier if used car dealerships bought used cars from people. Well, it turns out that some of them do. There's even a show on TV that I saw where the dealer would take in boats and livestock in trade… apparently that's something the dealer wanted, so those things had value in trade.
But if you don't want to trade in for a new car, a car dealer might just give you cash on the spot. This article will review this topic completely and we'll do our best to give you the best advice.
Understand the Dealer
Before you get your hopes up about getting top dollar for your car from a dealer, you should understand the dealer's situation first. Put yourself in their shoes for a minute.
Unlike you, the used car dealer has what is called "overhead." That means they have more expenses to pay for. They have to pay for their property, which is usually in a prime location – either in the form of rent/lease or a mortgage on the buildings and land. They also have to pay employees to drive cars around the lot, clean cars, fix cars, answer phones, clean the building and sell the cars. They have to pay for advertising either on billboards, TV or radio and even the Internet (their website and online advertising). They have things like insurance (for their employees, the building, the lot, etc.) and then they probably have an electric bill that's higher than yours since they have a bigger building and a lot of lights on their car lot. And then there are probably a number of expenses that I've not even listed here.
After all that, do you think that they're going to give you the same amount of money for your car that they could sell it for? No way. They'll probably give you about half. They have to make enough money on the car where they pay for their expenses and then also make some money extra to invest in their business.
Would you buy an item from someone and then spend a lot of your own time and money only to sell it for the same price and not make anything for your effort? Do you work for your employer for free? Of course not. They're running a business and there's no reason to run a business if it's not going to end up being profitable and making money. It's not a charity.
Probably Not a Good Idea
If you had an extra car and really needed cash quickly, then selling a car to a dealer for cash might make sense. Except for that situation, it's really not a good idea. You can make more money on a car if you try to sell it yourself privately.
You can use tools like Craig's List to help you sell your car. We also have a lot of article here on this website with tips on how to sell your car quickly and for the most money. Sure, doing that will take more time, but for how much more you can make, selling it yourself makes a lot more sense.
How the Process Works
If you were to sell a car to a dealer, you should know how the process works.
First, you will need to drive the car to the dealer. You can't do it over the phone or over email or anything. they will need to physically see the vehicle, inspect it and test drive it.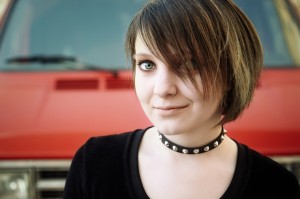 Second, they will do their appraisal and then give you an offer. They usually give you something like 7 days to accept the offer but maybe less. If you don't do it right on the spot and come back later, they might need to inspect the vehicle again to make sure nothing has changed. Some places might require you to either accept or decline their offer right there so that they don't have to re-inspect the vehicle.
The appraisal might take 30-45 minutes of your time as they need to thoroughly go over the vehicle.
Tips on taking the car to the dealer:
Make sure the title is clean – meaning, paid off / no loan. If it's paid off, make sure the title is in order.
Even if you owe money on it, you can still most likely get cash for the car. Call the bank or lien holder and get the 15-day payoff amount, which would be the amount you would pay to get it completely paid off.
Make sure the car is clean and looking its best.
Make sure the fluids have been topped off.
The car should smell good.
Shine the tires and wheels.
Clean the windows.
If you have any stickers or junky accessories on the car, remove them.
Point out any recent maintenance (although, they'll figure it out in the appraisal)
Try to get more than one appraisal before making your decision. Sure, spending 45 minutes per dealership will take time, but you could make a few hundred more, so that time is worth it. You also get peace of mind knowing that you did your homework and found the best deal.
Selling a Car at CarMax
One place that people seem to give good reviews about is CarMax. They have dealers in a lot of major cities and I think they're the only national used car dealer there is just selling used cars. I don't have personal experience with them but my brother bought an SUV from them. He was really happy with the salespeople and he said how it was low pressure and honest.
If you have any experience with selling a used car to CarMax or a review, please leave your comments in at the end of this article – we'd like to hear from you.
Trade in Your Car for a New One
Along with trying to get cash for your car, you can always consider trading in your vehicle. Think about what I just wrote above, though. When you trade your car in, the dealer still has to cover all their expenses and make some money. The difference with a trade is that the dealer can play with the numbers and make it seem like you're getting a deal.
Here's a quick example:
Let's say you have a good Toyota Camry that you want to trade in. The Kelly Blue Book on it says it's worth $7000 if you sold it on your own. Let's say this is also the price that the dealer might sell the car at to one of their customers. Half of that value is $3500 and it might be what you get if you sold it to them for cash.
The car you're looking at is a used Honda Accord. It's worth $12,000. They're willing to sell it as low as $11,000 and still make money on it. If you walked up with cash, you could get it for that price.
Now if they buy your car for $3500 cash, they'll make $3500 on it, right?
If they give you $3500 off the price of the Accord, then they make $4500 on it because they made the $3500 plus the $1000 you could have gotten if you had cash. What they do, though, is tell you that they will give you $4500 for the Camry.
That's just a rough numbers example to give you an idea on how playing with numbers can work. It's actually a little more complex than that.
Pros and Cons to Selling Your Car Privately
When you sell your car yourself, you'll make more money than what a dealer would give you.
Trading in or selling a car to a dealer is usually a same day transaction (quick).
Selling a vehicle privately will take more time and effort:

You have to clean and prep the vehicle
You might need to get things fixed on the vehicle
You have to do advertising / place ads online and around town
You have to answer questions about the car from many callers or people emailing you
You have to be available to show the car
You have to do some paperwork in order to transfer ownership of the car
After writing that, it really seems like selling or trading in a car to a dealer makes the most sense but it actually doesn't. The amount of money you get selling it yourself is worth it. If it's $2000 more and all the work above takes 10 hours of your time, then you've just valued your time at $200 per hour, right? Now doesn't that make more sense?
What do Dealers do With the Cars They Give Cash for?
Most of them will sell the car wholesale or at an auction. This means that they'll get even less than retail price – which is the price they'd get selling it on their lot to someone. At auctions, the cars end up at other dealers – usually the smaller ones.
Some will keep the cars they buy on their lot for a while before putting the car in an auction to sell to other dealers.
This is a little off topic, but when I bought my used BMW (which you see pictures of here on this website), the car had been on the lot for almost 90 days and it was just about to go to auction. The dealer took one more chance to sell the car by knocking the price down to the same amount they thought they'd get for the car if it went to auction. By doing this, they get to avoid auction fees and the hassle of getting the car to the auction. I know this website is mostly about selling a car but there's a bonus tip about buying a car.
Conclusion
Selling a car to a dealership is an option you have. It'll be quick and you'll get cash. On the other hand, selling a car privately by yourself will get you more money for your car even though it'll take time and some work.
One thought… if you happen to have a friend or relative or someone you know that needs some money, then you might consider asking them to sell your car for you if you don't have the time or don't want to do it. Promise them 10-20% of the price or something like that. They'll do all the work and you'll just show up to do the final paperwork when there's a buyer that has already put some money down to hold it. This might not work for a lot of people but it might be something you'd be interested in. Talk to some friends and see if they would want to do that.
If you have any other thoughts or comments, please leave them below and we can maybe get a conversation going here about this topic. Please also share this article online so that others can benefit from it.