Sell my Junk Car for Cash
If you have a car that you want or need to get rid of, you have some options. Donating the car to charity is one option. You may want to get cash for your car to help pay for some bills or have some spending money. There are places/companies that want to buy your junk car and they will pay you cash.
This article gives you information on how to get money for your car with some tips to help you get the most for it.
Sell my Car Quickly
If you're looking for fast cash for your car, just know that you're not going to get as much for it as if you were to have a higher price and wait for the right buyer. To sell it quickly, you'll have to price it lower or accept a lower price. You're not so much in the driver's seat on the deal because you'll need to accept whatever offer you can get right away.
Better Than Towing
A great benefit of having a company give you cash for your car or a donation is that they will come and pick it up for free. This surely beats you having to pay someone to come pick it up / tow it. Even if you don't get that much for it, at least you didn't have to pay to get your car towed away to a junk yard.
Why Will Someone Buy Your Junk Car?
To get paid cash for your car, there obviously has to be some value in that old car you have just sitting there or why would someone pay for it?
Junk vehicles (even ones that don't start or run) are good for a number of things. They can be torn apart for parts, which can then be sold online or to junkyards. Also, there are materials in the car that are worth something. The price of steel keeps increasing as well as other metals, so those parts get melted down and used again.
In a way, when you sell your car, you're recycling it so that the metal can be used again in another vehicle. It's a very "green" thing to do as we renew the resources here on Earth.
What Kind of Cars Will They Buy?
Since the buyer is looking for what materials are in the car, it does not need to start or be in running condition. Because of this, many types of cars are acceptable:
From model year 2001 or older – some will take cars newer than that
Cars with 150,000 miles or more
Cars/trucks that run
Cars/trucks that don't run
Damaged vehicles
Vehicles with a salvage title
When you go to a website or company that could take your car off your hands, they might want to know of few things about the car in order to get an instant quote, like:
Are the tires inflated? They need to know this in order to know if the car can be towed. The tires don't have to be good ones but it'll help you if the car can roll. If the steering works, that'll help, too.
Is the car running and drivable? Along with some tires on it, if the car can be driven, it might help you get a better price since it'll be easier to move.
The mileage. They will, of course, want to know the make, model, year and mileage on the vehicle.
The shape of the exterior. They need to know if the car is in tact or if there are things like doors and bumpers missing. They will want to know if there are dents in the car or rust because if they can resell a fender or something, it's worth more.
Are the lights in tact?
Is there fire or flood damage?
Is the interior in decent shape?
If there are some special things with your car (accessories, etc.), then see if there's a way to contact whomever is getting you a quote and mention those items. Doing this might increase the value of your vehicle.
Car Title Issues?
If you don't have a title for your car (lost, stolen), then you might run into some issues. The ownership of the car, even if it's a junker, will have to be cleared up with the Department of Motor Vehicles in your state. Most places that will pay you for your car will take care of this for you but be aware that it's a potential roadblock that might come up.
It is best if you do have your car title and that it's clear – which means there's no lien on it from a bank. The title should be in your name. If you don't have a car title like this, then just explain what happened.
Before You Get Quotes
One important thing to mention is that with minimal work, you might be able to get a little extra cash for your car than you thought. If you car has some nice parts on it, then you should consider putting them on eBay for a few weeks. Parts like alloy wheels, lights, interior parts, stereo systems and other parts in good shape can easily be taken off and sold on eBay. I've bought a number of parts for cars I've owned there.
It works because many junkyards (for some odd reason) haven't yet thought to put all their available parts online. Also, I think some of them just use eBay to sell parts rather than set up a website full of good car parts because eBay has such a good audience for vehicle parts.
Something like a rear tail light can get you $40 or $50 or more. People are looking for tail lights because they tend to get broken in accidents or by hitting posts or angry girlfriends. Tail lights need to be in good working condition and not cracked by law, so they're a hot item.
Even right now, I'm thinking about a few car parts I have in my garage that I replaced/upgraded from my Acura that I could sell on eBay and make some money with. They're just sitting there and they're worth cash!
Check Your Car's Value
You can get quotes from places that want your car for junk but also knowing what your car might go for in your area is good to know. Find the value or your car online with websites like Kelly Blue Book or Edmund's and make sure you rate the car in poor condition or the lowest possible condition.
Don't expect to get the full value of your car from a junk car buyer. This is important to note. They might give you half or even less. They have to put some work into the car either by tearing it apart and finding buyers or other work. They have employees to pay and other overhead costs like their building, tow trucks and so on. Even so, it's good to have some kind of car appraisal in your mind as you get quotes and offers.
Get Multiple Offers Before You Sell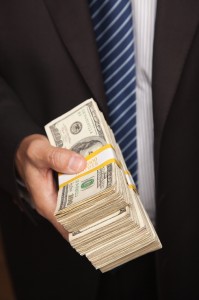 Don't just settle for one quote. Shop your junk car around and find out the best price (the most money) you can get for your junk car or truck. There are places in your local area that can give you quotes on the phone. If you can't find one, then there are a lot of websites that will do this. They will do the work of finding a place in your area that will end up taking the car.
So shop it around online. Just a few more minutes of doing this can get you hundreds more, so it's definitely worth the time.
Do Some Research on Who You Sell the Car to
Make sure that whomever you're selling your car to will give you cash (not a check) and that they have good testimonials and reviews. You simply just need to only accept cash. It's cleaner. If you get a check and it doesn't clear, the company has already left with your car, so it might be hard to track them down.
Look for reviews online of the company. Do a search with the company name + "review" and see what you get. There are a lot of websites that post reviews of businesses (like Yelp) and you can see what other people have said. The company website make look nice but they could actually have terrible reviews, so don't just trust their website.
You can also check with the Better Business Bureau and find out what reviews are there or what kind of rating that business has.
A little research can save you money and headaches, so don't skip this step!
Conclusion
Having a company looking for junk cars give you cash for your car will most likely get you less money than if you have a good working car that you sell locally in the newspaper or online. If you do sell your car to a junk car company, then you save yourself a bit of work trying to clean or fix up the car and try to sell it yourself. It's definitely a lot quicker and in many cases, might definitely be worth it going this route.
I hope this article helped you a bit. Be sure to share this with your friends and then leave some comments if you think something I missed.