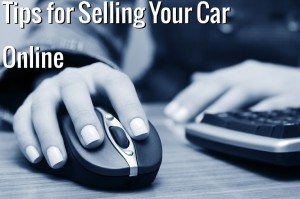 Once your car has been prepped and is ready to sell, it's time to get the word out so that you can get buyers interested in it. There are a variety of ways to do it but your buyers are usually going to be online.
This article will go over what you need to do to get ready to sell your vehicle online as well as some of the best places to post your car ads. With these good tips, I hope you'll sell your car quickly and for a great price!
Get Ready to Sell Your Car Online
There are a LOT of places to sell your car, truck (vehicle) online… yeah, a LOT! Some give you free ads while others have you pay. Sometimes it's a one time fee and sometimes the ad only shows for a week or a month. Before you start placing ads, you're going to want to get some thing ready.
Your used car ad should be informative and tell someone all they need to know – or almost all (we'll get to that in a minute). Here are the pieces of information you're going to want to get together for your ads:
Year, make and model of the vehicle
VIN number (it's ok to publish this online)
Mileage
Condition
Price
Color (exterior and interior)
Transmission type (automatic, manual, paddle shift, etc.)
Features:

Air conditioning?
Radio/CD/MP3?
Sunroof?
Power windows?
Remote entry?
Cruise control?
Rear defroster?
Automatic climate control?
(any other features)

Tire condition
Your contact information
I like to also have a couple sentences explaining why I'm selling it. People are going to want to know.
Point out any work you've done lately. Things that are the most important are tires and brakes. Explain when they were replaced last.
You can decide to say a lot or a little, it's up to you. If people feel like they know everything, then they might not call you. If you happen to leave some important information out of your ad, then they might definitely have a reason to call you… and if you're good on the phone, you can work your sales magic and try to have them take a test drive or come see the car.
Put all this information into a Word document or somewhere it's easy for you to keep track of. Put all the pictures you have into a folder where you can find it. Also, when you place ads, be consistent with your ads. Don't have different mileage values on different ads. I usually pad the mileage by 500 miles or so if I'm still driving the car around.
A Website for Your Car?
What I like to do is create a small website for the car I'm selling. I got this idea a long time ago when I knew a guy with a Porsche 911 Twin Turbo who wanted to put his $120k car in magazines to sell it. He figured he needed a website, so I made one for him.
The big benefit is that you can put all the information about your car on that website and then just direct everyone there. Some online ads only allow a certain amount of images or text, so you can just give out your car's domain name so that people can see more. It works.
I created two websites for the cars I sold last year:
These websites helped a lot. The guy that bought the MR2 liked the video a lot and he said that helped since he was in another state. The RSX website has nice design and a good amount of pictures.
Where to Place Used Car Ads Online
Once you have all your information together, you can easily place ads – you'll just copy and paste, basically. Like I said, there are a number of places to place ads. I had my best luck on Craig's List and on eBay.
Do You Have a Specialty Car or Collector Vehicle?
For the cars I was selling, I kind of had small audiences. There aren't a lot of people interested in 1988 Toyota MR2s today (although everyone loved that car and I got thumbs up all the time with it). If you happen to have a vehicle with a very specific/targeted audience, then make sure you go where that audience is. Find online forums and websites dedicated just for those cars – yes, they're out there.
Post ads on those website and the ones I list below.
For Everyone Else…
First, the easy, no-brainer is Craig's List in your area. The best days to post on Craig's List are Sundays, Mondays and Saturdays. Fridays aren't actually that good of a day. Post your auto ad on Saturday, Sunday and Monday. Don't post every day.
In some places, there are state laws where car dealers can't sell cars on Sundays. That's good for you because they're closed and you're available. Make sure you post ads that show up on Sundays.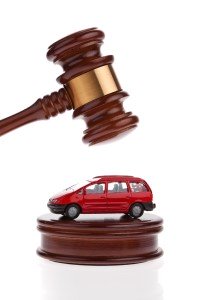 Second, I had really good luck on eBay. Even if you don't want to put your car up on an auction, maybe try it. You're able to take down your ad 24 hours before the scheduled end of the auction without having to sell it to someone. You just pay for the ad. I ran my MR2 twice on there. The first time, I had a buyer and took the ad down. He came by and then passed on the car. I posted it again and then took it down 24 hours before it ended because I didn't think the bids were high enough. I then got about 5-6 emails of people wondering if I had sold it. They had been watching and wanted it. I then talked with them and sold it to one of those people. Selling a car on eBay is a great way to get some interest in your vehicle.
Other good places to sell your car online:
If you pay for ads, those advertising costs are going to dig into your profit, so don't go nuts. Try a couple and see how it goes.
Managing Phone Calls and Emails
Once you get people contacting you, make sure you get back to them as soon as you can. They could be looking at a number of cars and you want to have them look at your car before they choose a different car from a different seller. Make sure you're not doing something like planning a trip out of town or something – be available to respond and be available for people to come by and see the vehicle.
Conclusion
Get all your information together and place good ads. Point out the great things about your car. Mention what you like about it. Be a salesperson in your ads. Be creative, too! Make your ad fun and memorable but not too crazy, of course or you'll scare people off.
Post ads when you'll be available. Field calls and emails as quickly as you can. Sound happy on the phone when talking to people. I hate contacting people who sound like they're depressed or their cat just died or something. Be upbeat and enthusiastic and people will want to come by to see the car.
I've covered a good amount of things in this article but if you have more ideas, please leave them in the comments below. Please also share this great article with your friends and bookmark it!