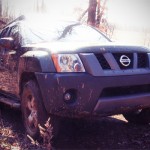 For anyone familiar with off-road driving, an explanation is hardly necessary. For everyone else…here goes.
It is essentially the practice of driving a specialized vehicle along unpaved areas, as opposed to traditional roadways. This includes sand, gravel, riverbeds, mud, snow, rocks, and any other kind of natural terrain.
The practice has garnered almost a cult following, once an off-roader always an off-roader. But whether you've never tried it or you're a seasoned professional—it simply can't happen without the necessary apparatus. And that is where trucks and SUVS come in. Not just any truck or SUV, but a specialized vehicle geared toward life on the off-road. If you're looking to rent or lease one, there are a few things to keep in mind.
Off road terrains are often only traveled upon by specialized trucks or vehicles designed for such an experience, these include heavy-duty trucks with necessary equipment, SUVs, ATVs, motorcycles, mountain bikes, or even snowmobiles. It's also ideal if the vehicles have extra ground clearance, sturdy tires, and front/rear locking differential. All of these things combine to make the best possible off-road driving  experience. Due to the practice's cultural significance, there are several vehicle manufacturers to produce off-road vehicles, or ORVs, including AM General, Land Rover, and Jeep. But if those aren't for you, it's not unlikely that you'll find a vehicle not necessarily marketed as an ORV that could also do the trick. In fact, many trucks are packed with features by default that will assist your off-road endeavors. Many military vehicles are also constructed with off-road travel in mind, so cars like the Jeep or HMMWV would be ideal. Continue reading →