Go Where Your Audience Is – Online!
Just as the World Wide Web has revolutionized the way people conduct their businesses, so too it has produced new ways to sell one's own car or house. It remains as complicated a process as ever, however, and you need to know how to do it correctly. This article will outline the correct way to sell your car online.
Remember: You are Selling a Product
When you sell your car, online or otherwise, what you are doing is marketing a product, and you want to present that product in the best possible light. Describe what you liked best about your vehicle and give a thorough description of all of its amenities, including radio, CD player, TV, Internet connection, air bags and the like.
When people are looking to buy a car, they're trying to picture themselves in the vehicle. They might see small things that they like. In order for people to notice those things, you need good pictures and you need to be thorough with your description. Maybe these potential buyers are looking at similar cars and if the seller of another car like yours does a better job describing it and taking good pictures, then they will most likely get the sale instead of you.
Your car is a product. Like any other product you get interested in buying, you have to present people with the benefits. What do you really like about the car? Explain it to them. Write about the features they will really like and why. Get creative.
Prepare Your Car to Sell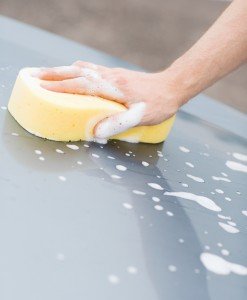 Before you even put your vehicle up for sale, it is of utmost consequence that you make sure it is in top condition. Whenever people buy a car, if they are smart, they will examine it thoroughly for any defects it may contain, and may even have it inspected by a professional. No one wants to buy a new car, only to be saddled with the burden of cleaning it and taking care of any dents, scratches or other unsightly marks. That's a turn off for sure. Try to minimize that as much as possible.
The first step in the cleaning process is to remove any unnecessary clutter so that potential buyers can easily see what the car has. Then, vacuum it to remove the dust. If there are any spills, try to get them out with stain remover; if they will not come out, then conceal them beneath the mats. Wipe the plastic surfaces clean with spray and wipes designed expressly for that material.
Use products like Wipe New to get your car looking really good / in showroom condition. Check over our tips on detailing your vehicle to easily add hundreds of dollars of value with just a little bit of elbow grease.
Having done the interior of the car, proceed to clean the exterior. First, hose down the car. Then wipe the metal parts to remove any dirt or bird droppings, and clean the windows and mirrors so that there are no spots on them (you can buy liquids used to treat windshields so that rainwater does not leave any residue on them; it can save you a great deal of work). Finally, have a professional repair any dents or scratches in the vehicle.
Do Your Research
Once you have gotten the task of preparation out of the way, you now have some research to do. Using the Internet, local car dealers and newspaper auto classifieds, find out how much a vehicle of your model is worth. This is an important step for sure. You want to price the car right to attract buyers.
Take Photos
Take photographs of your freshly-cleaned car and post them online. They should be taken from different angles so as to form as complete a picture of the vehicle as possible. They should also be clear and of high quality so make sure the lighting is adequate. If necessary, enhance the pictures on your computer but not to the point where you're essentially lying – just fix things like lighting and shadows.
Take a lot of photos of the interior and exterior of the car in a nice location. If the background, behind the car is too cluttered or distracting, that won't help. Make sure you show all four tires as well as under the hood and in the trunk.
Another, good idea is to create a video of the car. You can do it with a good camera phone even. Just show the interior and go around the entire exterior. It doesn't have to be Hollywood quality but just an honest and thorough view of the car so that people can see more of it. You should even have it running so that they can hear how the engine runs.
The Online Selling Process
Once again, you must do your homework so you will encounter few surprises. Specifically, you want to know on which site to do your selling. Pick several sites and find out how reputable each one is by reading customer ratings and also seeing what the Better Business Bureau has to say. Posting fees must be considered too. Ask others who have successfully sold their vehicles online what sites they used and why. Avoid those that ask for your personal information; they are certainly not legitimate businesses.
We have a good article here you might enjoy that goes over the process of creating a good ad for your car:
Six Steps to Create and Effective Used Car Ad
Once you find sites on which to sell (you should use more than one to get the maximum number of buyers), follow all their instructions for posting ads. Fill in all the pertinent information about your car (its make and model, the year it was made, its mileage, technical specifications, options, the price for which you are aiming and your contact information). You may be asked for other things as well. If a fee is charged for posting ads, give your credit card details.
What I like to do is have a separate phone number and email account just for selling a particular car. That way, I can turn both of them off and I don't have to worry about accepting calls or emails about the vehicle ever again. You can use Google Voice for a free phone number and then just up a separate email account with a free service like GMail.
Handle all Communication Promptly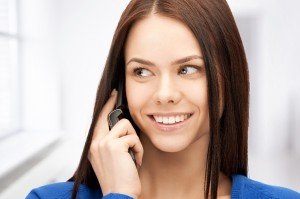 When you do start getting interest in your vehicle in the form of phone calls and emails, make sure you get back to those potential buyers promptly. You're a salesman/saleswoman now, so get in that mode. Be cheerful when talking with them and sound excited.
In the past, I've called people about cars I've seen in the paper and I've been really surprised at how they talk to me. Some sound like I'm bothering them or they maybe don't give good answers and I have to keep asking them the same question over and over. Maybe they've never had customer service jobs but that's not an excuse – we've all been on the other end of the sales game and have been sold to, so we know how we want a salesperson to act.
Conclusion
This isn't the end. I want to give you some more, great articles that are here on this website. The more you know, the better – so check out these great articles on how to sell a car:
Again, selling your car online is key. That is where your audience is. People can view your car listing while sitting in their living room or on their smart phone when they are riding a bus. They no longer have to come out and first look at it. This is great for you because the calls and interest you get will be genuine interest. Don't forget to treat those people well and answer all their questions. Be honest and be glad they've contacted you… you do want their money after all, right?
If you have any comments or questions, please post them below. And don't forget to like this website and share it with your friends!