Tips On How and Where to Sell a Car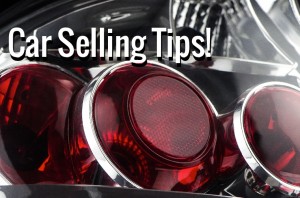 Selling a car has never been easier than it is today, thanks to the Internet. The Internet has opened up doors that no other method, for selling a vehicle, has ever been able to open. The reason for this is in the fact that there are very few people today who don't use the Internet for one thing or another. With the number of people who get online increasing with each passing day, it is no wonder that online buying and selling has become the number one method used by those selling their cars today.
This article will explore selling a car online and through more traditional, offline methods.
The Basics
Placing a "for sale" ad online is actually quite simple and there are a number of different ways to accomplish this task when selling a vehicle. The difficulty comes when people find out that there are more ways to get money for a car than to just outright sell it. We'll get to that in a minute but to cover the basics, make sure that you have your car ready to go (looking its best), priced well and then think about how and where to sell it.
It always helps to sell a car locally. When it's local, people can physically come see it and test drive. This is always best, so you have to get your car out there where your ideal audience or market will see it.
Location, Location, Location!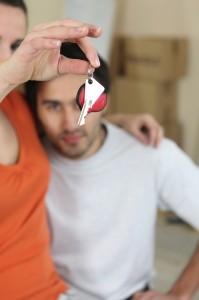 If you have a more luxurious car, then maybe park it in a retirement community or office park area where people that can afford the car will see it. If your car is on the lower end of the scale, then park it areas where there are more apartments because a lot of your potential buyers will be in that area.
Where you can't go wrong is places like a shopping mall or other area with all kinds of potential buyers will be. Just be careful and be sure to get permission if you actually park a vehicle for sale on commercial (private) property. If you don't get permission (and maybe think about getting written permission), then you could get your car towed. Going with a city street is often your best bet.
Another good place might be outside a large church on a Sunday morning so that people coming to church and leaving the church will see it. I've done that.
Above all, think like a businessman and get your product (your car or truck) in the right place and at the right time so that you get it in front of the biggest audience of potential buyers as possible.
Online Auctions
There are more people auctioning off their vehicles today than ever before and the possibilities are incredible enough to surprise anyone.
There are a number of different benefits to selling a vehicle through an online auction. The biggest is in the fact that it is very possible to make more money than you might have ever thought to ask for in an outright sale. When you attempt to simply sell a vehicle online, you usually place a price on the ad and hope to get offers. However, when you use an online auction site to sell your vehicle, you allow people to bid against each other for a predetermined amount of time.
This might not seem like a very smart selling technique but it really is. There are ways to make sure that your vehicle doesn't sell for any less than you are willing to take for it. When used properly, they will still allow the final selling price to get much higher than you would have expected in the first place. This particular technique is called a "reserve" and it is used for exactly that purpose. A "reserve" is a price that a seller sets into their auction telling the system that the auction will be voided unless the final price goes above that specific amount.
This is just one of the safety techniques that people who sell their cars through online auctions use to protect themselves from losing money. There is another technique that can be used when selling a car through an online auction and it involves setting a starting bid. A starting bid is simply the price that a person who is selling their vehicle would like the bids to begin at. This is an alternative for those who don't like using "reserves" in an online auction.
You see, there are a number of different techniques that can be used when selling a vehicle through an online auction website. Each of these techniques has been set in place to help protect those who are selling their vehicles from losing money during an auction. By using these techniques, anyone can increase the possibility of making much more money than they would have ever expected. This is the main reason for the incredible increase in the number of people using online auction websites when selling their vehicles.
It isn't difficult to find these auction sites because there are quite a few of them. The important thing to remember is that not all of them are going to produce the same results. This is where a little research can go a long way. By looking into the company running the online auction site, you increase the odds of the sale of your vehicle being a profitable sale. Online auctions can be a very valuable tool for selling vehicles when they are run by legitimate companies and when the tools offered to sellers are used properly.
Selling a Vehicle Online With Classified Ads
If an auction just sounds too risky or not your style, then you might choose to start with the more traditional method of classified ads. Places like Craig's List, Auto Trader and other online car advertising websites is where you'll find a lot of people looking to buy a car. It's where people look now.
You will want to make sure you create an effective used car ad so that you say the right things and advertise your car well. We've got great articles here on this website that address that including this one:
How to Quickly Sell Your Used Car Online
And then here's a good video with more tips and information:
Conclusion
Really, there are a lot of places to sell your car. The smart bet is to try to sell it both online and offline. Get your car looking its best and then get it out there. Even printing up flyers and hanging them up around town can't really hurt. Be creative and smart about selling your car. Don't get discouraged if you try and don't get any interest. Don't give up but keep trying.
Look through more articles here for even more advice on how to sell a car – there are lots. If you have a question or comment, please leave it below.