Automotive Bill of Sale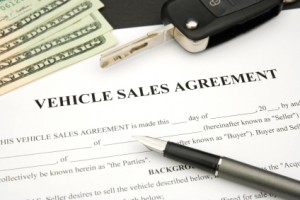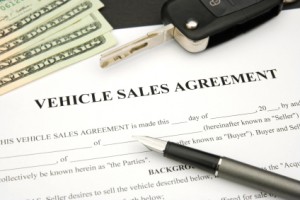 Selling a car is not as easy as selling other assets. Car owners cannot just accept payment from the buyer and hand over the keys. There are certain other steps that have to be followed in order to make sure the sale actually goes through properly.
Those who might not have ever sold their car to a private owner before may be wondering if they require a bill of sale to do so. This may or may not be required depending on where the sale takes place. Different states may have different regarding all the various different requirements for actually selling a vehicle.
The best advice that can be given about a bill of sale is to always make one if you are the seller. If you are the buyer, always request one. This should be the case regardless of what the individual laws are in a particular state. The reason is the bill of sale reflects a very important document that logs the transaction of the actual sale.
What is a Bill of Sale Document?
Not everyone may be familiar with what a bill of sale actually is or why it might be important. The best way to describe a bill of sale would be that it is an official document that accurately reflects the sale transaction between the two parties. Specific details about the sale are also logged. The seller gains a documented record listing when the document was sold and who it was sold to. Various selections of personal information about the buyer such as name, address, phone number, age, and so on are listed on the bill of sale.
Usually a bill of sale document for a vehicle has this kind of information on it:
Vehicle year, make and model
Vehicle VIN
Seller's name
Buyer's name
Date and time of the sale
Sale amount
Odometer reading
You can write one up yourself or you can find various auto bill of sale templates online. They're easy to find and print out. You can then just add in your own information.
Does it Need to be Notarized?
In certain states, merely writing a bill of sale is not enough. There may also be a requirement to have the bill of sale notarized. While this is an extra step that comes with a cost, no one can credibly claim the document is a forgery once is has been notarized.
The buyer obviously does not want a lemon. The buyer certain would prefer there was some documented proof of who the car was purchased from and how much money was paid for it. Furthermore, the bill of sale can offer a means of being able to check out the vehicle history report on the car.
Vehicle History Documentation
A vehicle history report is not a bill of sale but it may be something that the buyer will want to see. It might be something that they run themselves if you don't run it. If you don't want to be surprised when someone shows up with a vehicle history report, it's best to order one yourself so that you know what's on it and then you won't be forced to lower your price.
The vehicle history reveals who many miles are on the car, how much regular maintenance work was done on the vehicle, and if any major repairs were performed on the car as a result of an accident. The vehicle history can be traced from the VIN number of the car as listed on the bill of sale.
Legal Vehicle Title Transfer
One thing that is necessary to point out here is a bill of sale is not a title transfer. The title of a car is the legal, valid state document that proves who actually owns the car. A title has to be ordered from the DMV. When a car is sold, a title transfer request has to be made and submitted to the state DMV offices.
A bill of sale categorically does not provide legal proof of ownership. It only provides documentation a sale has taken place and you should still have one but just know that is not the same thing as transferring the title and that still does need to take place.
The Bill of Sale Protects You
Anyone who sells a car does not want to have to deal with any lingering problems with a vehicle that has been sold to another person. A bill of sale can serve as legal proof that the car has been sold in case any bottlenecks in the registration process lead to unforeseen and unwanted issues. For example, two weeks after selling a car, a letter from the local police department may come in the mail with a citation enclosed. The citation might state a red light camera recorded the car committing a moving violation. The bill of sale could help get the ticket dismissed once the information is presented in traffic court.
This does bring up another point. Sellers should not give away the original bill of sale before making a copy. The copy should then be stored away with the seller's personal financial records.
Conclusion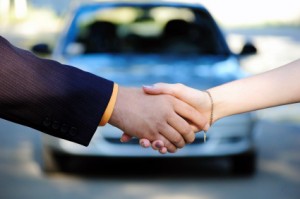 When the time comes to sell a vehicle, check with the local laws in your state. This way, you can be sure to remain in proper compliance with all steps. And once again, even if a bill of sale is not required, make one anyway to be safe.
We have more information here on this website about vehicle bills of sale as well as a downloadable and printable bill of sale here:
Bill of Sale Document for Selling a Car
If you have general questions about this topic, please leave them in the comments area below and we'll try to help. We're not lawyers but we might be able to give you a good answer. And then also please share this article with your friends over on Facebook.