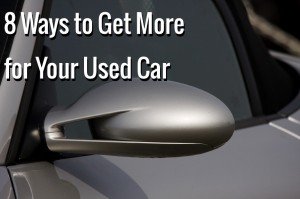 Selling a used car can often be a somewhat frustrating experience where you end up with much less in your wallet than you would like when it's all said and done. What if I told you their were quite a few simple ways which, when followed, closely were very likely to maximize the amount of money you got for your used car? Like in many areas of life, when selling a car knowledge is power. The inside scoop follows!
1. Clean Your Car Thoroughly
First impressions count more than any other. Remember if your car is an absolute mess it gives an indication to the potential buyers that you didn't pay much attention to maintaining your car in other more important ways in the past. The outside is more vital than the inside so do your best to pay attention to details. Consider having the car cleaned up professionally if you must.
2. Research the Right Price
Knowing how much money you should be aiming for is much easier when you research the Blue Book value of your car and sensibly judge its condition. Otherwise you are flying blind and someone who did their homework could fast talk money out of your pocket!
3. Make Minor Repairs
Do you have a window that leaks or other minor repair that is both quick and inexpensive to take care of? Handle it and you greatly boost your chances to get more for your used car. The benefit of your doing this is mainly a psychological one, but it works well. Trust me. Not being lazy about minor repairs is a tip not to ignore. You could earn extra hundreds by paying attention to these types of details.
4. The Smell Counts, Too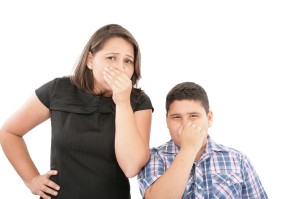 You might be surprised at how your call smelling a bit "off" compared to having a new car smell can affect your final selling price. People will be in the car, checking it out and feel that something is not quite right. They might notice a smell or maybe not but smell is one of our senses and it's connected with emotion, so you want to make sure you have this one covered.
Even if a two dollar air freshener resulted in a extra twenty in your hand it's nothing, but a great investment isn't it? An air freshener is the least you can do. To go the extra step, have the car's upholstery and carpets steam cleaned – either by yourself or at a local car wash.
All these things add up in the end!
5. Use the Web to Your Advantage
Craig's List is a obvious great choice to put the good word out about your used car being for sale. It's free after all. Another free resource is social media. Facebook and twitter can let your friends and family know you have a car for sale. A few shares later and your ca may be sold minus any hardcore negotiations at all. Don't forget to include lots of quality photos!
6. Write Good Ad Copy (or Have Someone Write it for You)
Yes, selling your used car makes you, at least for the moment, a sales person. Sales go much easier when following up good marketing, which is exactly what your ads are – marketing your used car. The better wrote your ad ultimately the more you will get for your car. And quicker too.
7. Gather Your Maintenance Records
If you have well documented maintenance records they could earn you a good deal more on your car's final sale price. These papers offer hard credible evidence you have taken good care of your car over the years. Some experts estimate this could mean even as much as an extra ten percent tacked on to your selling price! Keep good records, they pay off in more ways than one.
8. Negotiate Like a Boss
Negotiating prices can be both an art and science. Now it may not pay for you to read one of the many books on the subject or listen to an audio course, but why not hit Google and get some tips on how to best haggle about your final sale price? I bet even reading a good page or two will pay off in the end.
Conclusion
All in all if you pay attention to these little (and not so little) details you are nearly guaranteed to walk away better off from your used car sale than if you rushed in blind and unprepared. After all you'd like every extra dollar you can get to go towards your new car wouldn't you? I certainly value every penny in that situation.
Best of luck selling your used car. Did I miss one of your favorite tips? Let me know I would love to hear them! Leave them in the comments area below. Please also share this article.