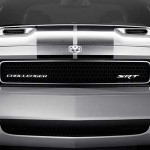 The kind of happiness you get from purchasing a new car is unlike the joys you will experience with any other accomplishment. You have a new toy in a sense and you have a mode of
transportation. Gone are the days when you had to suffer with a million other people on the daily commute dealing with crowds, traffic and uncomfortable rides. The only thing you have to remember now is to do regular maintenance on your new car to ensure its longevity and
performance.
You can rest easy if you've just bought yourself a car today. The cars in the market now are those that don't need to be serviced all the time to keep them in go od working condition. What used to be a monthly exercise can now be done a few times in the year. In addition to that, you're given a long factory warranty so if you ever have problems with your car, you can get these problems fixed and solved at no extra cost.
Sure car maintenance is easier with new cars but that doesn't mean you can forgo car maintenance entirely. Here are just some of the things you need to remember with regard to new car maintenance.
Continue reading →