Selling a Junk Car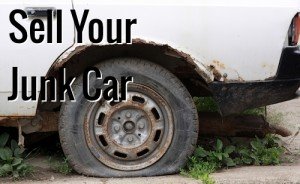 When a vehicle costs more to maintain than it is worth, it is time to consider getting it out of your garage. Even though the book value may be minimal, the scrap metal price often makes it worth selling. There are multiple options to consider when you are ready to part with your junk. A phone call or two is all it should take to get an eyesore out of your yard and some cash in your hand.
Scrap Metal Recyclers
These businesses pay by the pound for all metal including cars and trucks. If you are able to bring it to them they will weigh the car and pay you the current metal price. The price can vary greatly day to day so if you are looking for the best price, you can call ahead to see what they are currently paying.
If you have no way to get the vehicle to them, most can come out and tow the vehicle away for you. When you choose this option, they will often quote you a price for the vehicle and pay when they arrive to retrieve it. You may make less than if you took it directly to the yard yourself, however you save on the time and cost of towing.
Garages
Most car service garages have a need for quality used parts at a reasonable price. Purchasing scrap vehicles is a method for them to attain parts. If you have a vehicle with some useable parts, you may find a garage willing to pay you for the car. Usually these are smaller, owner operated facilities, rather than dealer garages. They usually will pay only a minimal amount but most garages that are interested will tow away the vehicle themselves.
The downside is that you might spend a lot of time calling around to see who might be interested in taking your car. You might think the more rare your car, the better but that might not be true. If a car is rare, they might not use the parts quickly, which means they will hang around a while. If selling to a garage, the more common the car, the better.
Salvage Yards/Used Parts Dealers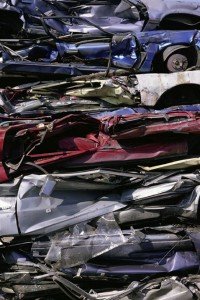 Businesses who deal in used tires and parts are always on the lookout for reasonable sources for more parts. The price they offer will depend on the vehicle itself as well as how many parts are reusable. You may also need to have the vehicle towed to them.
Individual Scrappers
Many people today make a living from gathering scrap metal. You will only receive part of the value of the vehicle from them because they will still need to be able to also make a profit from the sale as well. This is a great option if you are not near a scrap yard and would have to pay to tow it somewhere. Finding these people might take some time or you could be lucky and have one fairly close to you. Ask around.
Classifieds or Auction
Even if your car has no value to you, there may well be someone out there trying to find parts for their own vehicle like yours. If your car is the same make and model as theirs, they will happily purchase yours for spare parts on their own car. It saves them money from buying retail or from a used parts dealer and they can scrap whatever is left when they are finished.
Post your junk car in an online classifieds website under the appropriate category. Craig's List works well. Be sure to clearly state that what you're selling is a car for parts or salvage. State that it does not run. This way, it's clear and you won't get the wrong kinds of people interested in your car. Someone might think they're getting a really good deal on a running car when it doesn't run.
Another good option is eBay. I've bought parts off of eBay for my MR2, which is a rare car. If your car is rare, then you can make some good cash just selling parts online – at auctions. You will have to remove the part and take good, clear pictures of it. People will want to know if the part works or not. If it doesn't, then what are you doing selling it?
Fire/Rescue Departments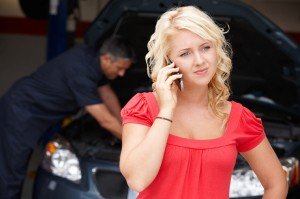 Fire departments are often looking for vehicles to use as training for accident recoveries. Some will have a budget that enables them to pay a small amount for the vehicle, others will give you a donation form for you to use it as a tax deduction. Either way you will be free of your junk and you will know it is going to a good cause.
Conclusion
The most profitable way to sell is typically through a scrap metal recycler. However, if your car is lightweight, yet has many parts that are still good for reuse, parting it out may earn you a higher profit. It'll just take more time and you will have to do more work.
It is sensible to check several options and go with the one which offers you the best deal. If you are mechanically proficient, you may find a combination sale works best. You can remove the viable parts and resell them to a parts dealer and then sell the vehicle for scrap once it is stripped. You could make some good money doing this, actually.
Keep in mind you will need to have a title or proof of ownership to dispose of any vehicle and most states will require notification when a vehicle has been scrapped.