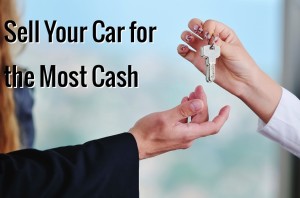 Selling a used car can be stressful and challenging, but you can make it interesting, and even get the most cash for it if you understand how the market works. As much as you want to get your car sold quickly, it is also very important to spend enough time on it, get expert tips and determining what its top selling features are.
Below are helpful tips on how to sell your car yourself for the most cash.
Selling Your Vehicle
You shouldn't make your car look like something you've gotten tired of, something you are just too eager to let go. Even if that is the case, the impression you should give when selling your car is that of someone who is so much attached to it, and who values it very much. This kind of attitude will make potential buyers think that you've always taken great care of your car, even if it has suffered some few accidents, poor maintenance and numerous dents.
1. Make Your Car Look Great
Think about your car like a bride being led away to her bridal home. She must be well coiffed, embroidered with pearls, and made to reveal the best of her beauty. You should not bring your car to the market in bad shape, looking dirty and with noticeable scratches and dents. This should not surprise you; people will want to buy clean and attractive cars. You'll not get much for your car if it looks like something picked from the junkyard.
Always remember how you felt the very moment you made up your mind to buy the car you are about to sell and work hard to create that feeling in your prospective buyers by cleaning your car, replacing old parts, and improving the paint. In short, make it shiny.
2. Think like a Car Dealer: Detail and Service Your Car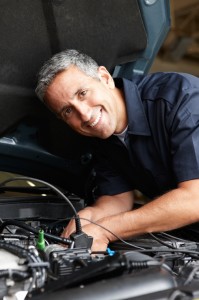 Car dealers can make the most of old cars that look useless and completely worn out. The secret to their success is common knowledge today: they have cars detailed. Spending $100 bucks to service your car will bring great rewards when you finally sell it.
Car detailers improve the paint, remove scratches, shampoo carpets, remove grease from the engine and replace floor mats. With the proper detailing, you can make your car look brand new and attractive.
Some repairs you'll need to do to improve the overall rating of your car will include changing tires, fixing the locks that do not work well and fixing dents.
3. Prepare the Necessary Paperwork for Your Car
This may not seem very necessary, but it can be one of the major elements to think about when selling a car. By presenting maintenance papers, you'll put the buyer's mind at ease.
After polishing up your car, and getting it ready for the market, you should, like a valiant soldier showing off his brass buttons on an army uniform, prepare to present good papers.
Buyers will also trust you more when they see your CARFAX Vehicle History Report and service records.
4. Be Smart About the Entire Transaction
Where you sell your car can determine how much you get for it. Before deciding where to sell the car, it is important to work out its real value.
You may have done a lot of research on car sales and have greatly improved the condition of your car, but buyers will have done their research,too. Buyers have an idea of the market price of cars like yours. By being realistic, you'll come off more convincing, whether you're selling to a dealer or to an individual. Make sure you give a reasonable price for your car.
Consider the advantages and disadvantages of selling your car in a dealer trade-in and decide accordingly; the price will certainly be lower than what you can get if you sell the car to an individual.
5. Advertise Your Car
After improving the condition and general appearance of your car, you should get the best advertising for it. The Internet offers free avenues for advertising and you can reach out to a good number of interested buyers. Get the best photos of your car and create free ads on sites like Craig's List. Post photos on your Facebook profile and announce on social media platforms that you're selling your car. This way, you'll reach out to many potential buyers.
If you use a good advertising strategy, you'll definitely receive many calls, which gives you the opportunity to take the highest bid for the car.
Conclusion
Some people may feel rushed to sell their car and lose out on hundreds of dollars that they could have received if they would have taken some time to get the car ready to sell. Spending a couple weeknights improving your car will fetch you more for it when you post it on Craig's List Saturday morning.
We hope this article provided you with some good tips to get you the most cash for your car. If we missed something, please leave a comment for us. Please also share this article and pass it on to others.