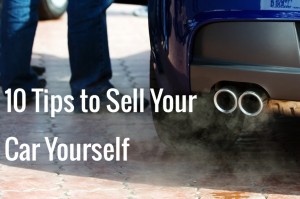 No matter if you have decided to go green and trade your car for a top-notch bike, or you want to sell your old car for a brand new one with improved features and functions, it is essential to know how to sell it. This way you will get the best price-quality ratio for your vehicle.
A second hand car is known to be considerably cheaper than a new one – even so, you can still get a nice price provided that you take into account the following 10 great tips for selling your used car yourself:
1. Have All the Papers Ready
The first thing you need to do before you move on to advertising your car is to have it inspected and get all the warranties and maintenance records. Buyers will probably ask for the car's papers and service records, so make sure you have all of them prepared. If the buyer sees they are up-to-date and you have them organized properly, he will surely trust you more.
2. Pay Extra Attention to the Ad
One of the parts of selling your car all by yourself is that you will have to take care of every detail, including advertising – even so, the benefit is that you will get all the money and you do not have to split it with a car dealer. Having said that, it is essential to design a great, attractive ad that will make your vehicle stand out from the rest of the ads.
If you want to advertise your car in the local newspaper, then take several professional photos (including the interior, exterior, engine and all the important parts) and write a specific, customer-oriented ad. On the other hand, if you plan to advertise it online then make a video ad as well – videos are far more appealing than plain text, so make sure you point out your car's qualities!
3. Advertise on a Budget
Now that you have designed the ad and you have taken the pictures, the key is to never stick to just one advertising place. Sell your car online and make good use of specialized online marketplaces (Facebook, Twitter or Craig's List are also extremely useful), but don't limit yourself just to that. Post signs and posters wherever you can, and you can even put a "For Sale" poster on your car's windshield, so that others will see it when you drive your car around town.
Be inventive, customers love original ideas!
4. Offer a Test Drive and Be Flexible
Most, if not all the prospects will ask for a test drive of your car, and that is perfectly normal – in the end, they must know what they will buy. Only discuss the price after the test drive and always be flexible, especially if you are on a really tight schedule and you can't afford asking for a small fortune on your vehicle. If you want to sell it quickly and effortlessly, then being flexible in terms of price is certainly the key.
5. Know Your Car's Pros and Cons
If you plan to sell your car, then the chances are that there are some minor flaws that can impact its price. This is why it is vital to be aware of both the advantages and disadvantages of your car, before your potential customer points them out for you! Is the windshield slightly cracked, or is there a problem with the trunk? Find the problems and address them – if you can't, at least hide them effectively.
6. Put Yourself in the Shoes of Your Buyer
This is the easiest and most objective way to see if you're selling your car the right way. Put yourself in the shoes of the buyer and pretend you are interested in buying the vehicle for yourself. Be very careful and pay attention to the tires, the switches, controls, scratches, the wipers, the sound system, the lights and everything.
To take this a step further, ask a friend or neighbor to take a look at the car as if they were a buyer. They can give you some valuable feedback and they might ask some questions that a buyer might ask. This will help you prepare for when you actually have a buyer in front of you.
7. Find the Right Time to Sell Your Car
Believe it or not, there is such thing as the wrong time to sell your car. Buying a vehicle is a serious, long-term investment – don't sell it during winter or bad weather, as the unfavorable weather conditions don't allow your car to shine and show its full potential.
Also, another great tip is to avoid selling your car if you are short on money, since you may be tempted to sell it for a very low price.
8. Don't Be Too Harsh on the Buyer
This is actually one of the most common mistakes people do when they try to sell their car – don't be too judgmental and don't laugh at your buyer if he can't drive properly or if they try to negotiate badly. In the end, it's their right to see if they can get a better price for the vehicle.
If a buyer is interested in your car and has the money, that's all that matters!
9. Know the Market, Know Your Car
Knowing the market is vital if you want to get the best price for your car's value. If the price is too high, it will scare off buyers right before they even get a chance to look at it. Is your car a hot commodity at the moment, or is it just an inexpensive transportation option? If you own a convertible or a sports car, then you should know that these cars are seasonal and they should be sold in spring/summer.
Trucks and vans are the most sought-after and they have competitive prices, while collector cars usually take longer to sell but they are a great deal and have an unexpected value for a genuine collector.
See what other cars like yours have sold for recently. You can look on eBay Motors and look for cars that were just recently sold.
10. Give Your Car the Ultimate Makeover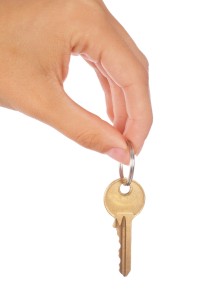 Wash the car, vacuum it, remove dings and scrapes, get rid of all the clutter in your car, clean the brakes and clean the windows, both on the inside and on the outside. Also, don't forget to empty the ashtray and you can even opt for a low-cost repair that will address all these issues for a low price.
Even going to a local place that does car detailing might be worth it. If you pay $50 for a good wash and detail, you might get hundreds more for the car because of how good it looks. Car dealers know this and it's something you should take advantage of.
Conclusion
You might not have sold a car before in your life but it's not too difficult. Don't be scared by it but be smart about selling your used car yourself. Find out all your can. We have other great articles on our website that might help you, so browse through some more of them.
Please share this article and pass it on to your friends.